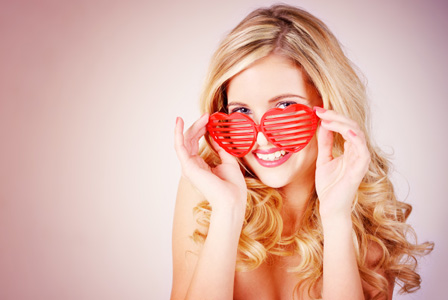 It's no accident that the classic valentine is a heart. Our hearts gauge our well-being. When we feel strong emotions, pain or fear, we impulsively cover our breasts with a hand.
Love yourself
Poetry is filled with references to the heart as the wellspring of emotions, but there's also strong evidence that the heart muscle reacts to our emotions in healthy and unhealthy ways.
Science likely will debate the link between physical and emotional health for years to come, but at the gut level the issue is decided. There's a reciprocal arrangement at work here: When you're good to your heart muscle, you have more energy, and it's easier to have a sunny view of life. Your happiness won't guarantee heart health, but it certainly makes you more inclined to treat your body well.
And on this point, you should trust common sense. Happy people have healthier relationships. When your heart is healthier, it's easier to be happy.
A heart is happiest when you feed it the right foods. Fortunately, many popular foods make a heart happy including: 
Fish with omega 3 fatty acids. Salmon tops the list, but mackerel, tuna and herring are all good choices for delivering 'lean' protein via omega 3 fatty acids.
Vegetables. They're all good, but spinach is particularly kind to your most important muscle.
Legumes. Lentils, kidney beans and other legumes aren't just winners for the cardiovascular system. These fiber-rich superstars are a gift for your entire physical plant.
Nuts, in moderation. You can enjoy a handful of almonds just about every day. Walnuts are high in omega 3s.
Berries. Keep an eye out for fiber and antioxidant-rich blueberries.
Flaxseeds. Another great source of omega 3s, you can sprinkle flaxseeds on top of yogurt, morning cereal or into baked goods and enjoy their nutty crunchiness.
Oatmeal. Also fiber-rich, this super food can lower LDL (bad) cholesterol levels.
Many of those foods can make your heart not just healthy but glad. Others that make Valentine's Day special, such as red wine and dark chocolate, can also provide that magical blend of happiness and health, when they're consumed in moderation.
Concerning exercise, let's cut to the chase. Sex certainly is exercise, and some research suggests it's beneficial to heart health, too. And how many of us would say our relationships suffer when we have more sex? Don't raise your hands all at once!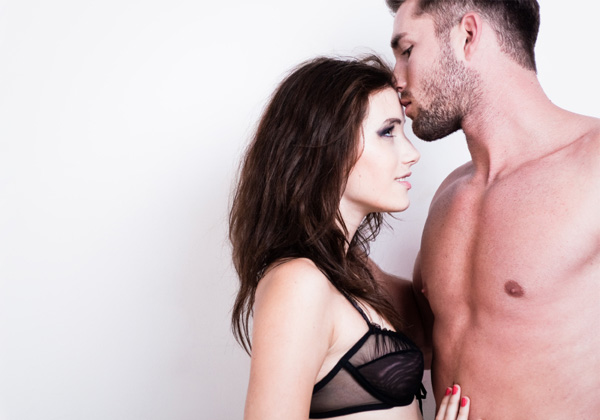 Did you know?
30 minutes of sexual activity can burn 36 calories. Click here for more sneaky ways to burn calories!
Does a healthy relationship equal a healthy heart? The jury is still out. But some studies suggest that unhappy marriages and relationships do contribute to heart disease.
Happiness is notoriously hard to measure, but there's more to this than numbers. When in doubt, trust what your heart is telling you.
More heart health
10 Quick ways to boost your heart health
Top 6 habits for heart health
5 Best exercises to improve heart health
More From SheKnows Explorer