I Hate Brussels Sprouts. Can I Blame My Genes?
As she dives into a plate of baked rigatoni with bechamel sauce, your best friend lets out a frustrated sigh. "I don't get it," she complains. "I've been saving my calories all weekend for our dinner out and yet the scales just don't budge." Reality check for your frustrated friend: Your body is a biochemistry lab, not a bank account. Calories do matter, but countless other metabolic and hormonal processes come into play with fast fat loss. You've got to determine what damaged your metabolism and created your weight loss resistance.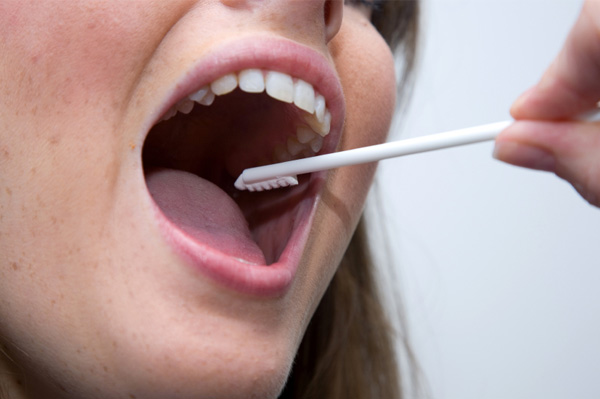 The study
After over 25 years in this industry, I've seen countless people who eat healthy (or what they consider healthy) and exercise consistently, but can't burn fat and get lean. Over that time, I've identified seven areas of weight loss resistance. I employ these with my clients for fast fat loss.
About a year ago, I met with Pathway Genomics. They wanted to learn my theories on weight loss resistance and how they contributed to their still-in-development genetic testing profile for obesity.
After that meeting, I gathered a group of clients to use the new obesity profile. More recently, I tested Freaky Eaters guests with this profile.
The results
When we compared these results with Biggest Loser candidates, we discovered some common gene variations in overweight or obese people. Thinner folks typically don't have these genes.
The information I gathered through Pathway Genomics testing proved amazing. Genetics significantly impact your ability for fast fat loss and maintenance. This test reveals all kinds of cool stuff, like your likelihood of regaining weight and even the type of diet that best suits you.
Genetics also contribute to your degree of appetite, your food triggers and your tastes. We tested two Freaky Eaters participants who despised vegetables. Turns out both had genetic issues with bitter taste that made eating Brussels sprouts and other leafy greens torture for their taste buds.
What does this mean for you?
The good news is once you know your genetic profile, you can create a diet, exercise and lifestyle program that works best for you.
Let's say your test reveals gene variants for increased hunger and snacking. You can then increase your three meals to four smaller ones, boost your fiber significantly to slow stomach emptying and suppress hunger while bumping up your between-meal water intake.
On the other hand, let's say you have genetic variations with eating disinhibition, where stress or another external trigger makes you run straight for the Entenmann's pecan caramel coffee cake. Your solution would include removing the enemy from your fridge, pantry and any late night "I've lost my willpower" kitchen hideouts.
But without testing, how could you know these things and make the right proactive changes?
Another cool thing about Pathway Genomics testing involves forgiveness. When you know your unique genetic variations, you no longer beat yourself up while simultaneously hating that skinny girl sitting next to you at Starbucks who's devouring a blueberry scone and a low-fat latte.
With genetic testing, you can acknowledge that some things really may be more difficult for you than your super-skinny sister who can devour half a pint of Haagen Daz pineapple coconut after bar hopping and downing a few Cosmos and still fit into her size two cigarette jeans the next morning. (You, on the other hand, feel you could just look at that pint of ice cream and gain five pounds!)
And then you can put the metabolic pieces in order to overcome weight loss resistance so you stay lean and sexy for life.
Expert JJ Virgin helps clients lose weight fast by breaking free from food allergies. She is the bestselling author of Six Weeks to Sleeveless and Sexy, a Huffington Post blogger, creator of the 4X4 Burst Training Workout and co-star of TLC's Freaky Eaters. Visit her at www.jjvirgin.com to take the quiz and find out if your "healthy" habits are making you tired, bloated and age faster.
More health
6 Ways to inject some fun into your fitness routine
Infomercial fitness products that actually work
Simple ways to get the body you want
More From SheKnows Explorer