Healthy Hearts
February is a month that's all about the heart. Everyone knows all about Valentine's Day and that kind of heart, but did you also know that it's American Heart Month, a month devoted to raising awareness of heart disease?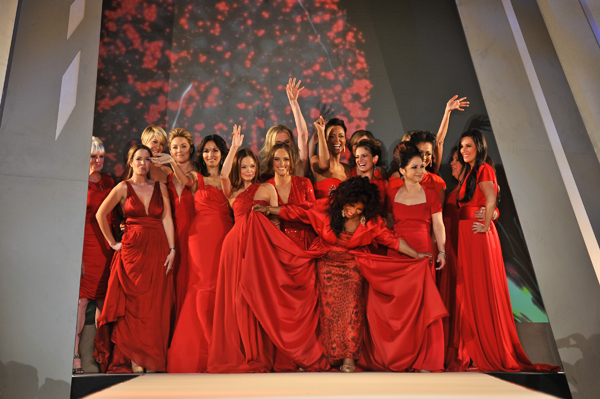 The Heart Truth Campaign is about targeting heart disease, specifically in women. As a daughter whose mom needed triple bypass surgery last year, having had no symptoms and minimal risk factors, I cannot tell you how important taking care of the heart is. So join the movement and go red this month and every month.
According to the National Heart, Lung and Blood Institute, heart disease is the # 1 killer of women. It kills more women than all forms of cancer combined. Many women don't know the signs or risks and are not getting checked. You may think you're too young, but heart attacks can happen younger than you may think and risk can begin in the 40s. If you have a mom, grandmom or aunt, then this applies to you. Talk to them about their heart; urge them to get the sometimes simple tests that can show what condition their heart is in. You can go to the National Heart Lung and Blood Institute's page to see what you need to know, if you are at risk, what to ask your doctor and more.
Another way to get involved and get the conversation going is fashion. Yes, fashion. Each year for the past several years, the Heart Truth Red Dress Collection fashion show has kicked off the fall fashion collections each February. This year's show on Feb. 9 featured celebrities like Minka Kelly, Jenna Elfman and Rose McGowan walking the red carpet to show their support. You can view a re-broadcast of the show on their Facebook page.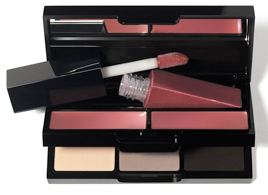 Makeup guru Bobbi Brown, a supporter/sponsor of the Red Dress show, has done the ladies' makeup backstage for the past seven years. This year, to further her commitment, she has created an exclusive, limited edition Bobbi Brown Heart Truth palette, available only on her website. The palette is $25 and contains three eyeshadows, two lip colors and a mini lip gloss.
Want a red dress of your own?
We've got two ways to do it and one is free.
Macy's has three red dress silhouettes designed and produced exclusively by I-N-C International Concepts(R), Alfani and Charter Club, available only at select Macy's stores and on macys.com. The dresses retail from about $70 to $89 and 10 percent of the purchase price of each dress sold through Feb. 25 will be donated to the American Heart Association.

At the American Heart Association's Go Red for Women site, you can register and get your own red dress pin for free. The Heart Truth created the Red Dress in 2002 as the national symbol of the fight against heart disease. Wear it proudly and be sure to tell anyone who asks what it stands for and why they need to know. Tell them to be heart healthy and happy.
More in health
7 Preventable heart disease risk factors
Top 6 habits for heart health
7 Superfoods to add to your diet now
Photo credit: C.Smith/ WENN.com
More From SheKnows Explorer