Get Moving!
Exercise can be pretty boring sometimes. If you need some inspiration to get yourself going this year, it's time to make some changes!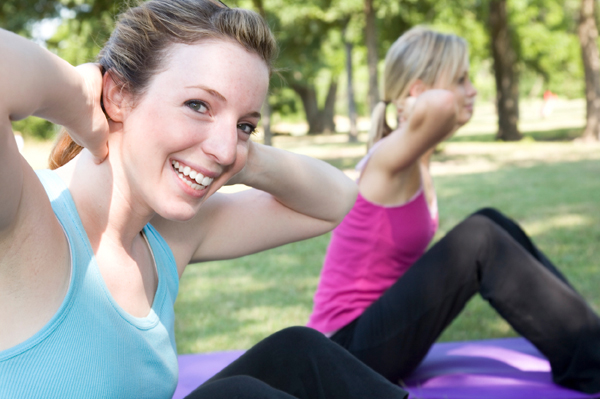 Shake it up
One of our favorite ways to get in shape is dancing. You know why? It's fun! Boring old exercises like the treadmill or the stationary bike are great and all, but they can get stale after a while. If you need to inspire yourself to get moving and make your workouts fun again, try joining a dancing class or picking up a dance DVD or Wii game. Trust us -- you'll have tons of fun while you're burning away all those calories!
Go shopping
No, we don't mean go shopping for a cute new dress or a nice pair of heels, ladies, we're talking about exercise gear. It may sound silly, but if you look cute, you'll be a tad more motivated to get out there and get moving. Make workouts fun and take a trip to the mall to find some colorful workout gear that will brighten up your day!
Go guy watching
Ok, ok, so it's not like you're at a bar guy watching or anything, but if you think of the gym as guy central, it can help make your workouts more fun. Grab some guy watching time with your gals and take a trip to the gym several days a week and you'll be more likely to walk away with a big smile on your face. You never know who you might meet at the gym, and even if you don't end up connecting with anyone, you'll sure have fun trying!
More health
Dance yourself skinny
3 Reasons you should throw out your scale
5 Ways to motivate yourself to exercise
More From SheKnows Explorer