Take Control!
You're supposed to approach the holidays with a to hell with it reckless abandonment, since you just know that all kinds of culinary obstacles will impede any attempt at fast fat loss. But rather than postpone your resolution till New Year's Day, what if you focused on burning fat right now, amidst the season of Cosmo-fueled soirees and decadent gooey desserts?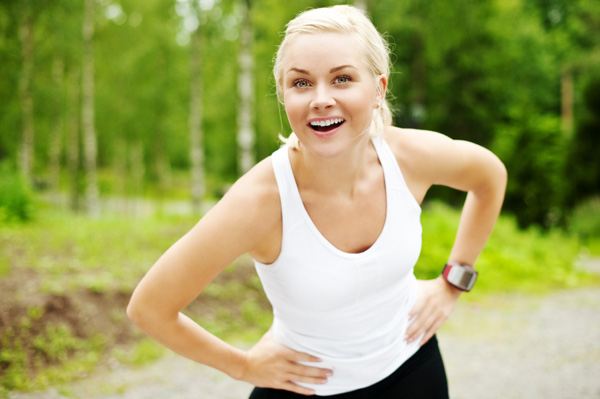 I know, this concept sounds a little crazy. After all, you've got your husband's night-of-indulgence office party Friday night.
Here's a radical proposal: go against convention and stop making fast fat loss your hobby. Aim for lean and sexy when everyone else at the table goes face down in pumpkin praline cheesecake.
You'll still be able to attend holiday parties and family gatherings, only you won't have that 'Ugh, I ate too many carbs' feeling and you'll wake up with your self-respect intact.
Here are seven strategies to never have to quietly ask your friend during the Christmas office party, "Does this little black strapless dress make me look fat?"
Double shakes
Your annual office holiday banquet is tonight, so you budget your calories by skipping breakfast, munching on carrots with fat-free ranch dressing for lunch, and arriving at the party completely famished. That kind of strategy almost always backfires about 20 minutes into the party when you devour that first petite turtle cheesecake bite. Conserve calories without starving yourself by replacing breakfast and lunch with a protein smoothie. Blend a scoop of VegaLite and Medibulk, both from Thorne Research, with unsweetened So Delicious Coconut Milk and chia seeds for a fast, filling meal that gives you steady energy throughout your day.
Reduce your load
Keep a handy list of the glycemic load, which estimates how quickly foods spike your blood sugar. Then make lateral shifts for their lower-glycemic cousins. For instance, swap the grapes for blueberries, milk chocolate for dark chocolate, and the bacon-cheese loaded baked potato for a sweet potato with a little butter. [Link to article "Making Sense of the Glycemic Index"]
Up your fiber
You follow my clean plate rule and eat a substantial breakfast and lunch with lean protein, non-starchy veggies, and good fat. But come mid-afternoon, that double chocolate fudge scone your accountant brought in screams your name. Here's a simple trick: have some fiber in a glass of water. Medibulk from Thorne Research is a combination fiber powder that reduces ghrelin, your hunger hormone, so you stop craving those insulin-spiking, fat-storing scones. This trick works well too before lunch or dinner: a scoop of fiber in water slows down stomach emptying and helps you resist seconds of aunt Martha's vegetarian lasagna.
Bust a move
Late-night clubbing not on your calendar these days? Chances are, you're not as physically active socially as you were at 25 when you danced away the night with your girlfriends. Let's be honest: around the time of evening you were once shaking the dance floor, now you're hitting up seconds of that pecan torte you made for your small dinner party. Dancing may no longer be your foray, but you can still skip the late-night kitchen raids for a fast walk or even some solo dancing to fun music in your living room.
Know your numbers
Ignorance might be bliss, but you're hardly going to be happy when you step on the scales after downing that sugary, fatty spike eggnog. Knowing calorie counts will help you put the breaks on that second piece of pumpkin pie with whipped cream. If you've really got to indulge, do it sparingly, follow my three-bite rule, and put your fork down.
Burst!
Look around your gym and you'll see a lot of people trying to burn off those holiday calories on elliptical machines and aerobics classes. You've got better things to do with your time. Fortunately, you can burst to blast fat with the Xiser in just four minutes. Besides burst training, my 4 x 4 Workout travels well and works when you're stuck at your aunt Gilda's for a three-day extended Christmas weekend.
Double up and more intense
Whether you were "stuck" in mall traffic or had to bake cookies for your daughter's Hannukah party, you can always find an excuse to nix the gym during the holiday. But remember, you're going against convention this season, so step up the exercise and blast fat with more intensity. Best way to get your butt in the gym: hire a trainer and tell him to bill you double if you don't show up.
Expert JJ Virgin helps clients lose weight fast by breaking free from food allergies.  She is the bestselling author of Six Weeks to Sleeveless and Sexy, a Huffington Post blogger, creator of the 4X4 Burst Training Workout & co-star of TLC's Freaky Eaters. Visit her at http://www.jjvirgin.com to take the quiz & find out if Your "Healthy" Habits are Making You Tired, Bloated & Age Faster?
More From SheKnows Explorer