Resolve To Be Healthy!
A new year often brings about many New Year's resolutions. Instead of promising outlandish and unrealistic goals this year, try out one of our health resolutions!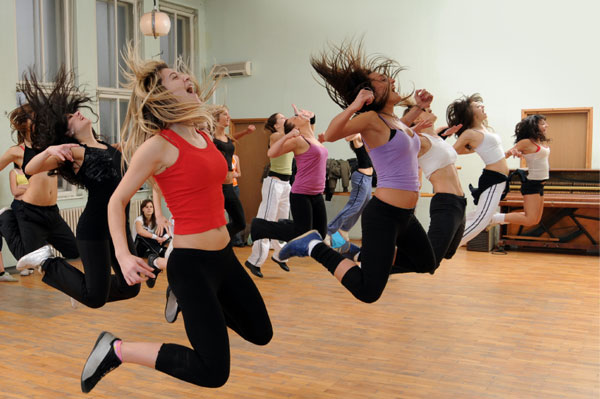 Make Exercise a priority
So many of us say that exercise is important, but when push comes to shove, how many of us are on a religious workout regimen? This year, set yourself up on an exercise calendar. Pencil it in like you would a dinner date or a meeting at work to help make exercise a true part of your schedule. While you're at it, resolve to switch up your workout often and learn to enjoy working up a sweat! Incorporate fun workouts into your routine (we love dancing!) so you stop viewing exercise as a chore this year.
Resolve to get enough sleep
We all love a little shuteye, especially after a long day at work. So how come so many Americans are experiencing sleepless nights and insomnia? Sleep isn't a huge priority for a lot of "busy" people, but aren't we all "busy?" Sleep is a necessary part of life and it's important to get enough of it if you want to maintain a healthy lifestyle... and weight! If none of that convinced you to pencil in eight hours of shuteye a night, the term beauty sleep hopefully will. Getting enough sleep can help improve your skin and plays a major part in preventing dark circles, puffy eyes and other nasty beauty dilemmas.
Be Kinder to your body
This one is both a physical and mental resolution. Be kinder to your body this year by physically treating it well and by mentally appreciating it. What do we mean? Well, first off, stop skipping meals and pulling all-nighters and shoving junk food into your mouth, for starters! In all seriousness, start to respect your body a little bit more than you have in the past. And stop disrespecting your body by judging its flaws. We could all use a little more self-appreciation and love for our bodies, so give yourself a break and stop feeling bad about those stretch marks or those last five pounds you'd like to lose!
Enjoy food more
No, we don't want you to go on a major food binge and enjoy everything you love. But we do want you to appreciate food in an unconventional way. So many of us view food as a treat or as something we need to shove in our mouth so we don't pass out, but how many of us actually truly savor and appreciate food? Stop counting every calorie that enters your mouth and start respecting your body by eating the foods that will keep it healthy and satisfied.
More New Year's
Festive New Year's fashions
Ring in the New Year beautifully
4 Festive New Year's nail looks
More From SheKnows Explorer