Work It, Girl!
The best way to whip your body into shape is to find a fun workout you'd love to spend your time doing. Ask yourself the following questions to find the workout that works for you.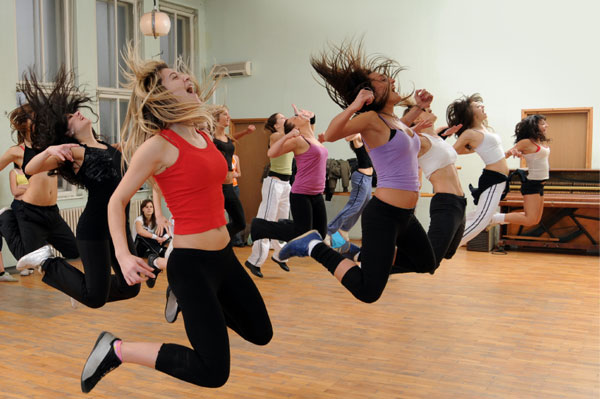 Single vs. group
Do you prefer to work out by yourself or do you feed off the energy and enthusiasm of others? Figuring out which you prefer will help you decide on fitness activities. Solitary activities include running, swimming and cycling. In a group, you could take up soccer, tennis or even dodgeball.
Competition vs. cooperation
Are you into competing against others, or are you happiest when you're working with others (possibly helping them to become the best versions of their own exercise selves)? If you're the former, you may enjoy team sports like hockey or field hockey. If you're the latter, you may thrive in group classes like yoga or Pilates in which everyone encourages each other.
Free-thinker vs. rule-lover
Are you spontaneous, or do you live by a strict schedule? People who love to go with the flow enjoy activities like yoga or indie dance classes, whereas those who love learning about a game and following the rules enjoy such sports as golf and baseball.
Rush vs. relax
Do you prefer activities that give you an immediate rush of adrenaline, or do you like to relax during a workout? If you love to feel your muscles working, you'll likely do well in intense sports such boxing and soccer. People who look for muscle toning while they relax do best with activities such as tai chi and water aerobics.
More health & fitness tips
Secrets of successful diets
Yoga for beginners
5 Fast ways to lose 5 pounds
More From SheKnows Explorer