Keep [Nb]It Off
Though it would be nice to have a whip-cracking personal trainer and a diet-conscious personal chef on the payroll to keep you in line, if you're like most of us, it's not in the budget. So, what's the alternative? Empowering yourself with a few practical weight loss tips that stick. Read on.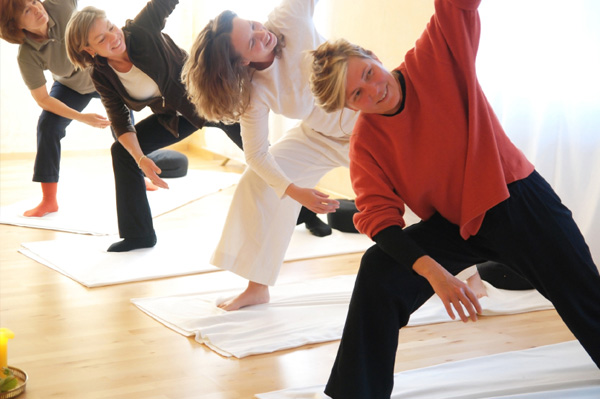 Eat foods you like eating
One of the biggest dieting mistakes you can make is to think you'll be able to follow an eating plan that deprives you of your favorite foods. Before you purge your kitchen of the butter, sugar, boxes of pasta and fatty ground beef, simply commit to eating less of these things. For example, have a small pat of butter instead of two tablespoons, have a smaller portion of chocolate cake, bulk up your pasta dishes with vegetables so you eat less pasta and more veggies and instead of making high-fat burgers, use the beef in a tomato sauce or partner it with beans and veggies to fill burritos.
Make mini-meals
Eat less but more frequently to keep from feeling hungry and deprived. The hungrier you are, the weaker your resolve to eat right (and the more likely you'll overeat). Replace your two to three meals a day thinking with a six meal eating plan. Have a smaller breakfast, lunch and dinner, and include a snack for mid-morning and mid-afternoon. You're essentially eating every three to four hours, never letting yourself get ravenous, and here's a bonus -- you're keeping your metabolism running smooth all day, burning calories along the way.
Exercise every day -- doing activities you enjoy
Before you think spending hours at the gym every week is key to losing weight and keeping it off, we've got great news for you -- it isn't! Simply aim for 30 minutes of your favorite physical activity every day, breaking it up into 10 minute increments, if necessary. For example, take three 10-minute walks or do a 15-minute yoga routine in the morning and then bike a few miles with your mate after work. Exercise not only burns calories, it helps you bust stress-induced eating and delivers a wealth of other health benefits.
Sleep and sleep some more
When you're chronically sleep deprived, your lack of energy and reduced ability to handle stress can drive you straight to the supermarket junk food aisle. Sufficient sleep -- aim for eight hours every night -- is a necessary yet overlooked component of successful weight management. When you're well-rested, you have more energy to get through your day (workouts included), and you are less likely to stress eat or eat because you're fatigued.
Look good and feel good
If you've lost 10 pounds, show it off. Buy a new pair of jeans or pull out that form-fitting shirt that's been a bit too snug until now. Reward yourself by dressing up in flattering attire that boosts your self-confidence. Looking and feeling radiant are surefire ways to keep you motivated to maintain your healthy eating habits and active lifestyle.
More health tips for women
How to maintain your weight loss
4 Slimming superfoods
6 Ways to fight cravings
More From SheKnows Explorer